We are on vacation.
The Crooked House is taking a short break. We aren't receiving orders right now, but we'll be back on September 1st. Thank you for your understanding.
Welcome to Crooked House Books & Paper
Thanks for stopping by. You can browse our online inventory of books, prints and ephemera. We do have a large inventory that is not online, so if you don't find what you're looking for, please fill out our offline search form (located on the left menu bar), and we will check our inventory and get back to you.


---
Big Ol' Summer Book Sale
Saturday, August 11, 9 am-5 pm
Sunday, August 12, 10 am-3 pm
1602 NE 40th Avenue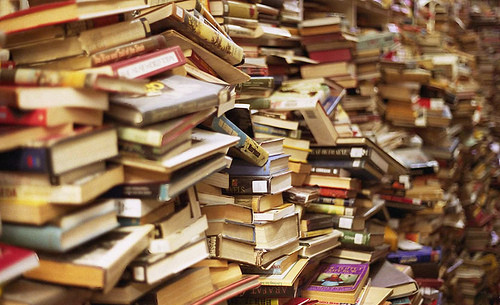 The Big Ol' Summer Book Sale is Back! Once again, the Crooked House will be overflowing with sale books for the weekend. We have a couple hundred boxes of books in many subjects, including fiction and nonfiction. This year we will have lots and lots of mass market paperback fiction, mystery, science fiction, etc., and more trade paperback and hardcover fiction and literature than usual. Also plenty of history, art, biography, religion, business, travel, etc & etc. 

The sale books will be 50 cents for mass market (pocket size) paperbacks, pamphlets and children's paperbacks; $1 for trade and large paperbacks and children's hardcovers; $2 for all other hardcovers. 

In addition to all the sale books, all our regular inventory will be 10% off for the weekend. Bring a friend, an empty bag and stock up!